Sunday, July 27, 2008

Sunday, July 27, 2008
"Resuscitation......Or maybe not"
Just finished gundam 00 and bamboo blade. Basically, Im not really much into gundams and stuff but this series definitely caught my attention with all those cool moves and gadgets. Simply one word, WOW! And i can hardly wait for the second season to come out in october. *Runs around in circles like an avid gundamtard*. Next, we have bamboo blade. What more can you ask for other than a moe and loli girl who is emotionless and swings around her sword skillfully? I will let mah pictures do the talking.
Oh yes, I have finished sousei no aquarion as well. Well, Nothing much to say about this anime as it really is some anime that not really alot of people will enjoy, But if you like tactics and philosophical stuff, Mark my words and watch this anime as soon as possible. Right after sousei no aquarion, I covered Kanokon. Ecchi lovers, You ought to watch this as soon as possible because there is CAKE inside it.
If not, Chizuru will be upset. )=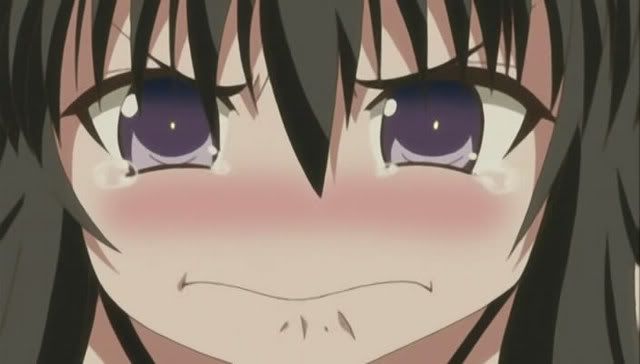 I have never expected myself to watch this anime but after i did, I have 1 word for it, And that is M-A-S-T-E-R-P-I-E-C-E. Yes, The anime that i have watched right after i have finished kanokon is called spice and wolf ( 狼と香辛料). After watching anime for the past 3 years, I am proud to say that this anime is one of the best anime i have ever seen ( Aside from code geass because of geass and kickass mechas, one piece for luffy's epicness, Melancholy of suzumiya haruhi because of MY AND ONLY waifu nagato). It has a stylized historical setting with European influences. It is about Craft Lawrence, a twenty-five-year-old peddler traveling from town to town buying and selling various things to make a living and in addition to that, His main goal in life is to gather enough money to start his own shop, and he already has been traveling for seven years while gaining experience in the trade. One fine night, He came across a pagan wolf deity girl called Horo(
ホロ) who has lived for 600 years in a warehouse, Which sparkled the embarkment of their journey to see the world while using horo's wisdom as a tool to gain some profit along the way. My pictures shall speak on my behalf.


Also, Another bonus parody picture of code geass which reads " Spice and wolf - Lelouch of the merchant".
For those who don't get why spice and wolf is similar to code geass, Well there are 2 reasons to this. Firstly, The voice actor for both lelouch vie britannia and craft lawrence is
Jun Fukuyama
. Secondly, Before lelouch started out as being zero, He met C.C the mysterious girl which is similar to craft lawrence meeting horo the pagan deity which both of them gave their respective main characters a special power. (For lelouch case, it is geass and for craft lawrence's case, It is the ability to make more money through horo's wisdom). I was so addicted to this anime to the extent that i even made a forum signature out of it. Feel free to use them, If you think that my signature is up to your taste that is... )=

Next, We have rental magica. At first sight, I thought it was crap. Nevertheless, As a diehard otaku, I decided to try it out even if it may not look very appealing. I was wrong, It DOES look appealing as the story goes on. It is about a boy called itsuki iba who has succeeded his father's position as the president of a company who rents out magicians called astral. It may look like some "Oh what the ****, Another gaysmex magical anime with exaggerated moves and predictable storyline", But my answer is NO. It does have alot of plot twist and what's more......IT HAZ GLAMSIGHT (妖精眼) . (It gives the bearer the ability to spot the weakspot of any enemy that the bearer encounters). Picture whore time.
Funny thing is, After watching this anime, I thought about all the other eye techniques that are shown in other animes and consolidated all those into one fine forum signature. As the aforementioned block of text said, Do feel free to use it.

Oh wait wait wait, I have forgotten to upload all mah 2008 cosfest at downtown east 5 - 6 july pictars. So, Here they are (Of course, i will only put those pictures which i think are quality ones. For other "Low- quality" pictures, Please refer to my photobucket. While you are at it, Do ignore all those obscure pictures.)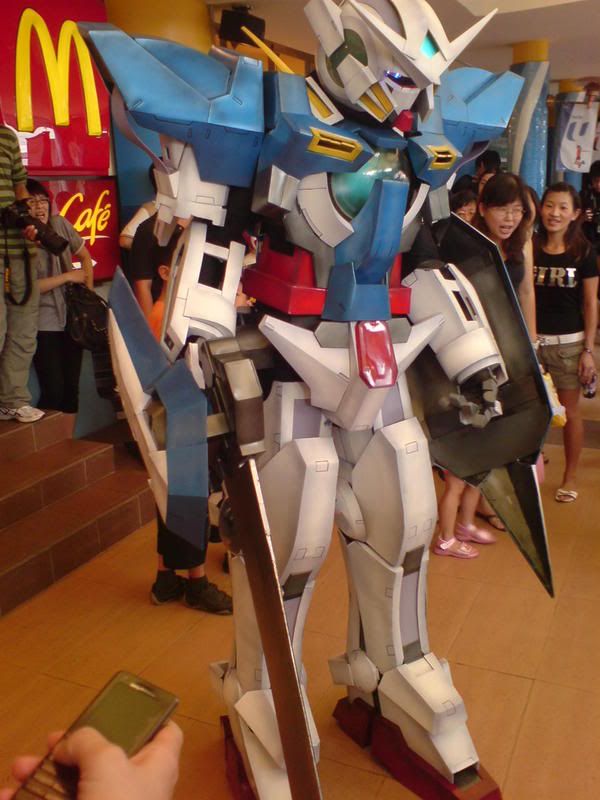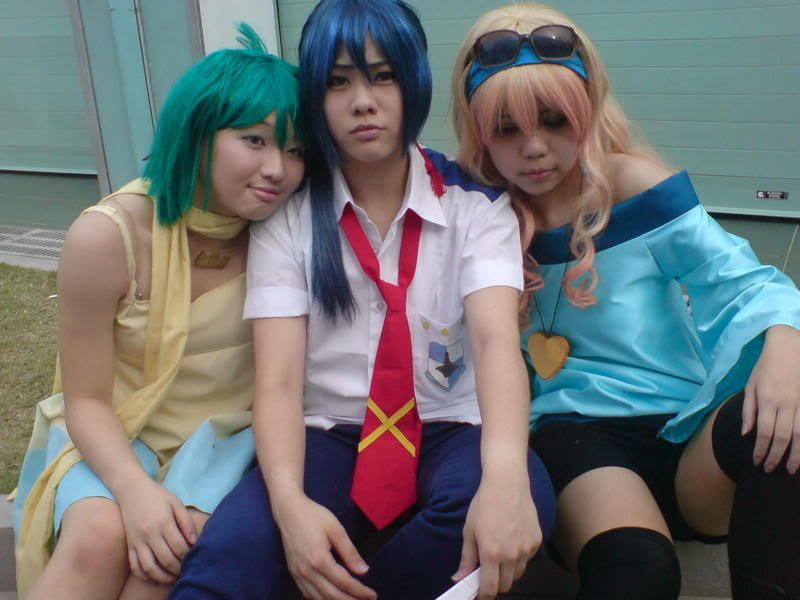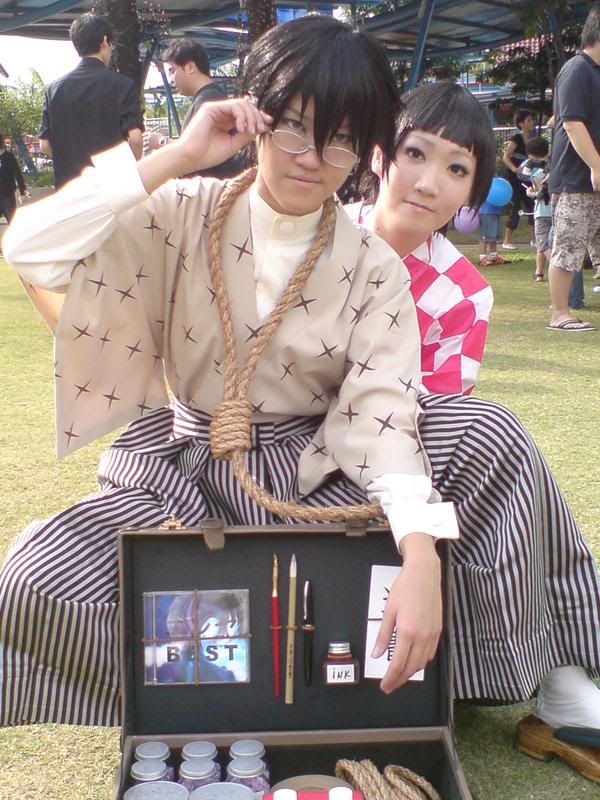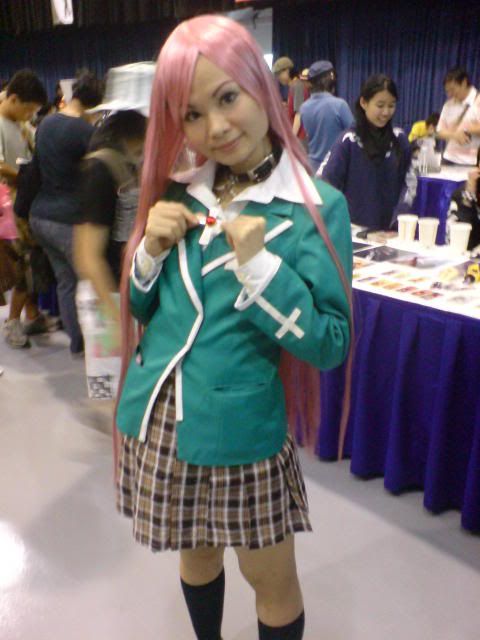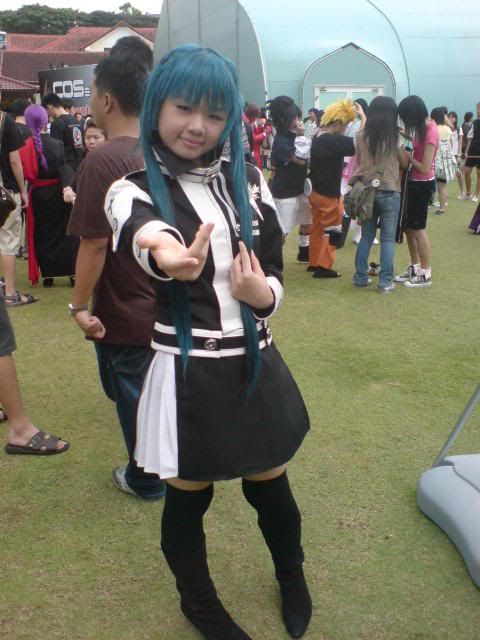 To sum this whole post up.....................
"MediaCorp partners Odex to launch anime channel with same week telecast as Japan


Singapore, 21 July 2008 – MediaCorp and Odex Pte Ltd announced a collaboration to offer Japanese anime programmes on MediaCorp's Arts Central Channel and new online anime channel,

AnimeTrix

, available on MediaCorp's internet vide on demand portal MOBTV.sg.

Arts Central is the first, and still the only terrestrial television channel in the world to broadcast anime content within the same week as its premiere in Japan.

AnimeTrix

offers the widest range of legal content online outside of Japan, with cult titles such as D.Gray-man, Neo Angelique Abyss, Zero no Tsukaima III, and Allison & Lillia from anime giants TV Tokyo Corporation, MICO and Media Factory.

Says Mr Chang Long Jong, MediaCorp Deputy CEO (Television), "With this collaboration, we are better able to cater to the entertainment needs and changing lifestyles of our audiences. Arts Central continues to reflect the tastes and trends in popular culture while MOBTV's

AnimeTrix

channel will provide fans with the means to enjoy anime content on demand via the internet."

"Odex has all this while been engaging copyright owners over the possibility of same week telecast and to see this become a reality calls for celebration in the anime industry. blah blah blah....." says Mr Peter Go, Managing Director of Odex Pte Ltd.


Japanese senior management of Bandai Channel, TV Tokyo, Sunrise, and MICO were amongst the distinguished guests who graced the MediaCorp-Odex Signing Ceremony held earlier today.

Jointly issued by MediaCorp Pte Ltd and Odex Pte Ltd.

$10 for 1 month (only via AXS stations from September 2008 onwards)s

$27 subscription for 3 months (via MOBTV.sg)


Titles available on MOBTV

AnimeTrix

channel

1) D.Gray-man
2) Neo Angelique Abyss
3) Yamato Nadeshiko Shichi Henge (How to Make a Cinderella)
4) Tokyo Majin
5) Seto no Hanayome
6) Domo

Titles available on Arts Central

1) Neo Angelique Abyss – every Wednesday 1130pm
2) Zero no Tsukaima: Princesses no Rondo – every Thursday 1130pm
3) D.Gray-Man – every Friday 11pm"
Seriously, Why XEDO out of all the companies that they can choose from. Ah well, I shall end my post here then.
0 Comments